Air Fresheners
Cleanbio Air Fresheners neutralise malodours, minimise smelly toilet problems, and leave a nice and refreshing fragrance in washrooms. As a result, the general public and customers get to enjoy a hygienic and fresher washroom.
---
Organic Oil Air Freshener
Multiple fragrant organic oil refills available
Model No. : AS-2010
Simple and stylish, designed to neutralize unpleasant smells, control 'unavoidable' odours and deliver a fragrance that freshens up the washroom.
Eliminates washroom odours
Wide variety of oil fragrance
Regular service maintenance included
Round-the-clock dispensing
Spray interval can be adjusted to suit ambience needs
Uses environment-friendly organic oils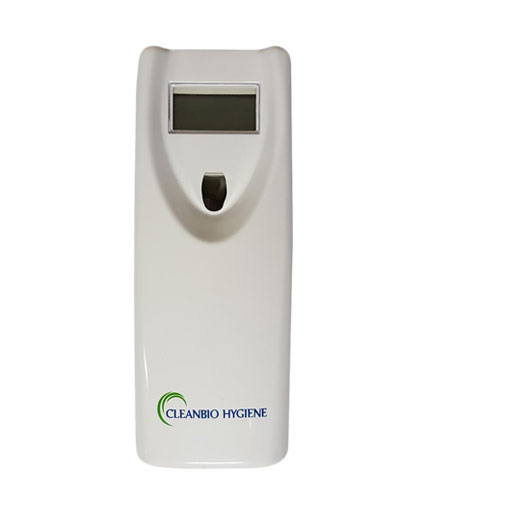 ---
Aerosol Spray Dispenser
Adjustable spray intervals.
Model No. : AZ-201
This dispenser effectively controls unavoidable odours and delivers a fragrance that freshens up your washroom.
Sleek and compact design
Reliable dispensing of fragrances
Wide choice of fragrance
Spray intervals can be adjusted to the desired coverage
Easily programmed to customise the hours of operation and interval of spray
---
Aerosol Spray Dispenser
Classic. Simple and stylish.
Model No. : AZ-301
Designed to neutralize unpleasant odours and maintain an ambient fragrance for the washroom.
No frill and economical
Effective odour control
Wide choice of fragrance